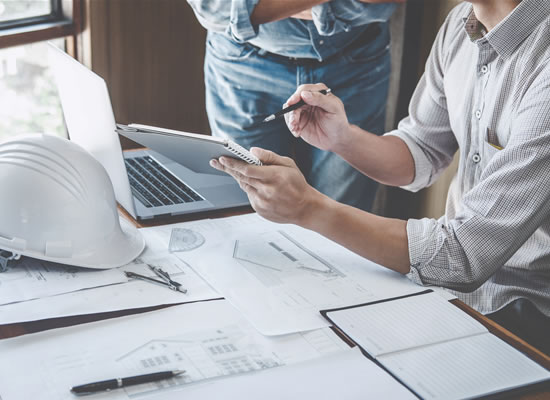 Costeffective construction
It is often possible to save rescources by investing more at the start of a project. For instance by building faster to avoid a stop in production. This makes it possible to rent out a project sooner. On the long term this is more effective in profit than on a basic planning at first.
We take great consideration in building material. We have to right know how to advise you about cost efficient solution with consideration of maintenance costs in the long run. A smart choice for the future.
contact us
Innovation in planning
We implement different innovative solutions to plan our projects as efficient as possible. The result is that our most important aspect of our company, our workforce, is able to handle different projects in a flexible way.
By handling unforseen situations with professional conduct, we are able to complete every project within the set time limit. We can shift our resources in such a way that completion is on time and contracts are met./p>
read more